KEBA receives E.V. Ready mark as first company worldwide
20.10.2016
News, Technical, Business
KEBA is the first manufacturer of charging stations worldwide that has received the E.V. Ready 1.4B certification of the French approval authority Asefa.
---
Quality feature in France
The E.V. Ready certification mark is an important quality feature for charging stations in France. It provides answers to the questions of interoperability, security and performance for electrical and hybrid rechargeable vehicle charging stations. The E.V. Ready certification mark was elaborated by different stakeholders such as automotive manufacturers, installers, utilities and other suppliers under the lead of Renault and Nissan.
Certification process
As an applicant for the E.V. Ready mark, KEBA had to undergo a complex certification process as well as a factory inspection by the approval authority Asefa.
Part of the "Livre Vert"
The E.V. Ready mark is also part of the "Livre Vert" (also called Greenbook) which is a guidance for E.V. charging infrastructure published by the French government. It regulates the fulfillment of installation standards and communication norms and the "E.V. 1.4 Ready" certificate of charging stations.
E.V. Ready certificate for KEBA's wallbox
Related articles
5.10.2015
Charging with solar power in Sweden
Thanks to our sales partner Sundrive, customers of ICA Maxi supermarkets in Sweden can now charge their electric vehicles with solar power. A 12 kW photovoltaic tracker with four KEBA wallboxes is provided for the innovation solution.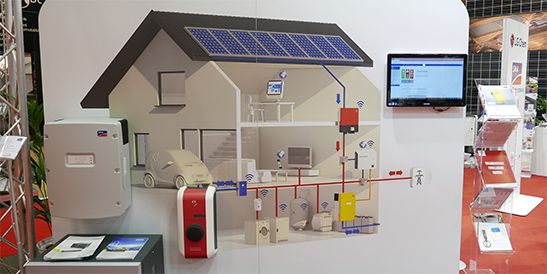 4.3.2019
That was the Energiesparmesse 2019
The Austrian Energy Saving Fair is the annual event highlight on the topic of "the perfect and smart home". This year the electric mobility expert and market leader KEBA was once again well represented with numerous wall boxes, an expert lecture and participation in a panel discussion on the ORF stage.
Read more
15.5.2019
Milestone: 150,000 wall boxes sold worldwide
10 years ago KEBA decided to take a bold step and enter a new business sector. Back then electromobility was still just a dream of the future. Today the Austrian automation expert has sold more than 150,000 wall boxes around the world. As a result, KEBA is now one of the top 3 global market leaders in the manufacture of smart charging stations.
Read more