KEBA Anniversary Wall Box: Special offer extended!
We are delighted with the great amount of positive feedback we have received from our customers over the past six months regarding the KEBA Anniversary Wall Box. We have therefore extended our offer for you until 31 July 2020. Which brings things full circle: because now you can benefit from the unique 10th birthday anniversary price for a total of 10 months. And of course each anniversary wall box will continue to be offered with an additional 10-month warranty. Even in difficult times like these we are able to deliver 100%, and there is - among others - a reason for this: the dedicated commitment of our production staff, who deserve our special thanks.
---
Related articles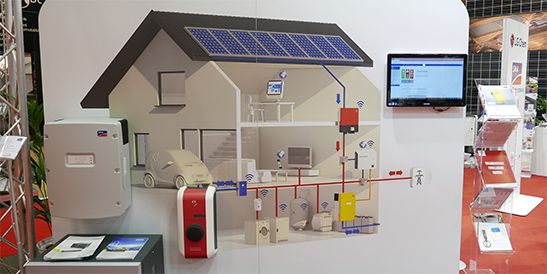 4.3.2019
That was the Energiesparmesse 2019
The Austrian Energy Saving Fair is the annual event highlight on the topic of "the perfect and smart home". This year the electric mobility expert and market leader KEBA was once again well represented with numerous wall boxes, an expert lecture and participation in a panel discussion on the ORF stage.
Read more
9.7.2015
Paying at charging stations with QR codes
Hubject, the platform for networking of E-mobility throughout Europe, has developed a simple, secure and customer-friendly solution for paying at charging stations. KEBA is playing a leading role as a partner of Hubject - initial installations are in progress on the VLOTTE e-mobility project.
7.2.2019
E-world 2019
The European energy industry met at E-world in Essen from 05 to 07 February 2019. In the "Smart Energy" area, which illustrates the importance of intelligent and efficient products, solutions and technologies, KEBA was represented with its own stand and was able to enthuse not only numerous customers but also an international delegation.
Read more