A vision becomes reality: 10 years of electric mobility at KEBA.
Browse through the milestones of our pioneering history on our anniversary page. Together we also take a look into the future of mobility: Our KEBA expert Andreas Plotz gives exclusive insights into the world of tomorrow... and the day after tomorrow in an exciting video. And if you want to celebrate with us, you can purchase one of 10,000 anniversary wall boxes at a special price.
---
Related articles
12.10.2018
100,000 charging stations sold
The Austrian automation company KEBA has been active in the electric mobility market since 2009. The company is now celebrating the biggest milestone in its electric mobility history - 100,000 charging stations sold! The golden "anniversary wall box" went to Swedish e-mobility provider Clever and was recently installed in Sweden.
Read more
15.5.2019
Milestone: 150,000 wall boxes sold worldwide
10 years ago KEBA decided to take a bold step and enter a new business sector. Back then electromobility was still just a dream of the future. Today the Austrian automation expert has sold more than 150,000 wall boxes around the world. As a result, KEBA is now one of the top 3 global market leaders in the manufacture of smart charging stations.
Read more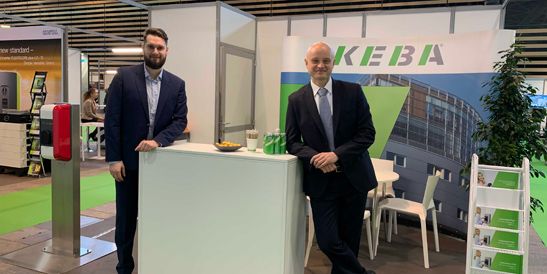 14.2.2019
KEBA at BePOSITIVE 2019
France calling ... again! This time our team is at BePOSITIVE - the national exhibition for the energy transition. And our wall box in the French national colors is on display again. Why not visit us until tomorrow, February 15th, at the KEBA stand 6.1P47?