Our anniversary wall box for 10 years of electric mobility at KEBA
KEBA Electric Mobility turns 10 - that's a reason to celebrate. Our success story would not have been possible without our customers, which is why we would like take this opportunity to thank you. Celebrate with us and buy one of 10,000 anniversary wall boxes at a very special price. You can also look forward to 10 months of additional warranty.
---
Related articles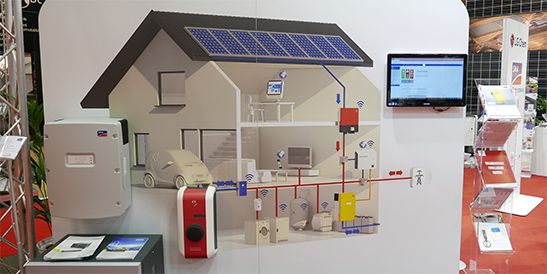 4.3.2019
That was the Energiesparmesse 2019
The Austrian Energy Saving Fair is the annual event highlight on the topic of "the perfect and smart home". This year the electric mobility expert and market leader KEBA was once again well represented with numerous wall boxes, an expert lecture and participation in a panel discussion on the ORF stage.
Read more
29.8.2019
Off to Italy: KEBA at the That's Mobility
Last year, "That's Mobility" was held for the first time in Milan, Italy. KEBA will attend this second edition of the trade fair, once more with its own booth, celebrating the tenth anniversary of the business division electromobility. This anniversary means 10 years of expertise in the field of smart charging solutions, where KEBA is among the top 3 manufacturers in the world with more than 150,000 wall boxes sold.
Read more