Paying at charging stations with QR codes
9.7.2015
Business, Technical, News
Hubject, the platform for networking of E-mobility throughout Europe, has developed a simple, secure and customer-friendly solution for paying at charging stations. KEBA is playing a leading role as a partner of Hubject - initial installations are in progress on the VLOTTE e-mobility project.
---
Related articles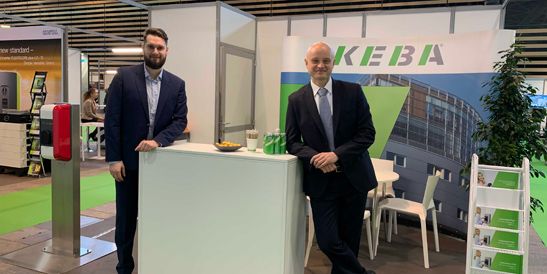 14.2.2019
KEBA at BePOSITIVE 2019
France calling ... again! This time our team is at BePOSITIVE - the national exhibition for the energy transition. And our wall box in the French national colors is on display again. Why not visit us until tomorrow, February 15th, at the KEBA stand 6.1P47?
15.10.2020
KEBA named exclusive supplier for Honda Power Charger - the original charging station for the all-electric Honda e.
In the run up to releasing the first all-electric Honda e, KEBA was named the exclusive supplier for Honda Power Charger wall boxes. The charging station was jointly developed in record time and first presented at the last IAA in Frankfurt.
Read more
15.5.2019
Milestone: 150,000 wall boxes sold worldwide
10 years ago KEBA decided to take a bold step and enter a new business sector. Back then electromobility was still just a dream of the future. Today the Austrian automation expert has sold more than 150,000 wall boxes around the world. As a result, KEBA is now one of the top 3 global market leaders in the manufacture of smart charging stations.
Read more